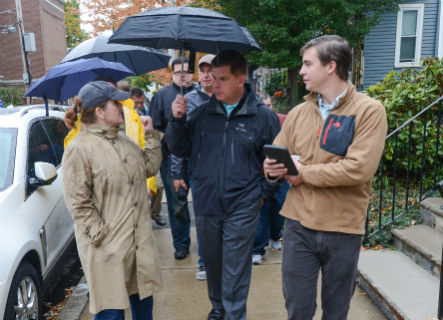 NEW (Neighborhood Engagement Walks) Boston
A comprehensive audit of every street in every neighborhood across Boston.
Starting September 15, liaisons from the Mayor's Office of Neighborhood Services (ONS) began walking the 850 miles of city streets across Boston. The goal? To closely examine every facet of every neighborhood in the City, engage constituents on the ground, and build relationships between the City and its residents face-to-face.