Contest Finalists
West Roxbury Main Streets 
Wicked Sharp Ski & Snowboard
1898 Centre Street
West Roxbury
617.327.2560
www.wickedsharp.com
Brief description of business:
Wicked Sharp is here to offer top quality service, friendly customer service, discount lift tickets, bus trips to popular mountains, lease options for Junior ski setups, top brands of adult skis and great deals on skiwear, helmets, and gloves!  Come down and join the fun!
As a small business owner, describe why it is important to you to have people shop local in Boston's neighborhoods during the holiday season?
We believe it is important to "shop local" for several reasons.  Consumers who shop at their local neighborhood businesses actively build up their community, as this is a literal community investment.  The small business down the street from you are more likely to sponsor your child's Little League team, or help with community outreach programs because they have a vested interest in their community.  Many times, local shop owners raise their own families in this community, as we at Wicked Sharp do.  You just don't get the personalized customer service from the "big box" stores that you do at your locally owned store... your local store owners know you when you come in, and are happy to see and help you any way possible.  Essentially, you are more than just a consumer – you are a neighborhood friend.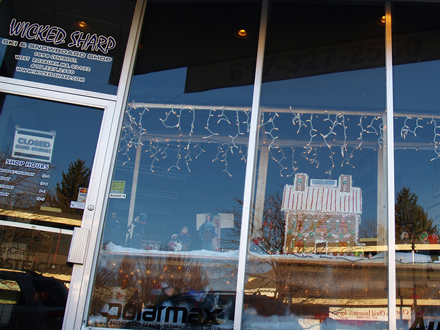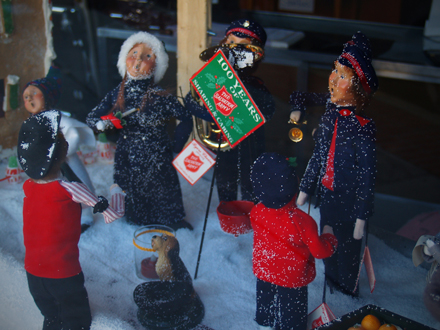 Return to main menu of finalists

Be sure to check out the windows of these other businesses outside of Boston Main Streets districts that have festively decorated windows, too!