About Us 
The mission of the Environmental and Energy Services Cabinet is to preserve and enhance the resources of our built and natural environment, and to promote safe, reliable, affordable, and efficient energy systems for Boston. The cabinet oversees the Inspectional Services Department,  the Environment Department, and teh Parks Department, chairs the Mayor's Energy Management Board, and coordinates programs and policies on recycling, green buildings, renewable energy, park planning, and groundwater. 
Important Links
Upcoming Events 
July 20th, 3-4:30PM, Boston Harbor Islands Partnership Meeting, Wilmer Hale, 60 State Street, 26th Floor
July 22nd, 1-3PM, City/State Groundwater Working Group, EOEEA Office, 100 Cambridge Street 
July 29th, 4-6PM, BGWT Meeting, Lenox Hotel, 61 Exeter Street
Recognition
2010 Named 2nd Best City for Cleantech Jobs by Fast Company
2009 Named Best City for Cleantech Companies by PhysOrg
2009 Named 8th Greenest 'Smart City' by Natural Resources Defense Council
2009 Named 2nd Best City to Start a CleanTech Company by BusinessWeek 
2009 Environmental Merit Awards by the US EPA for Lights Out Boston and Solar Boston Programs
2008 Water Environment Federation Leadership Award
2008 Named 6th Greenest City in the US by SustainLane.com
2008 Named the 3rd Greenest City in US by Popular Science
2008 Outstanding Achievement Award, Sierra Club
2008 Municipal Leadership Award by the Environmental League of Massachusetts
2008 Outstanding Commitment to Sustainable Development Award by ICLEI
2008 Environmental Merit Award by the US EPA for Outstanding Efforts in Preserving New England's Environment
2007 Solar America City by the Department of Energy 
2007 Commonwealth of Massachusetts Leading by Example Innovation Award
2007 Largest Municipal Consumer of Renewable Energy in New England award by AltWheels
  Asian Longhorned Beetle Update  
On Tuesday, July 13th at 6:00pm, USDA, state and city officials will host a community meeting at the Golf Clubhouse, Circuit Drive at Franklin Park. Please attend this important meeting to learn how you can help!!


USDA's Animal and Plant Health Inspection Service (APHIS) has confirmed the discovery of the Asian longhorned beetle (Anoplophora glabripennis), a devastating invasive species, in six red maple trees on Faulkner Hospital property in Jamaica Plain. The trees have been destroyed and the grounds closely monitored.  Mayor Meniono has pledged his full support and cooperation with federal and state partners. The  MA Department of Conservation and Recreation has designated a 1.5 mile radius around the site as a restricted zone where no woody material will be permitted to enter or leave the area. 
Asian longhorned beetle larvae tunnel into hardwood trees, feeding on nutrients while weakening and ultimately killing the host tree. The pest has no natural predators in the U.S., making the beetle particularly devastating.

The beetle is a serious threat to deciduous hardwood species found in the Boston area (e.g maple, elm, willow, and birch). For a complete list of host species, visit: http://www.uvm.edu/albeetle/hosts.htm.  Be on the lookout for adult beetles, round pits or holes the size of a pencil head in bark, oozing sap, saw dust, and weak-looking trees. For detailed information on the beetle and instructions on identifying an infestation read the following USDA publication (2 pages). The University of Vermont provides useful information on distinguishing an ALB from a look-a-like as does APHIS.
 
Report any suspicious signs by calling 866-702-9938.    
Boston's Bike Share Program to Receive $3M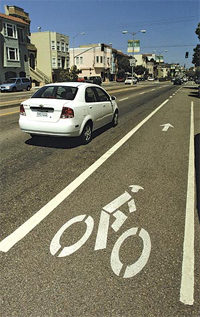 Senator John Kerry and Boston Mayor Thomas Menino recently announced that the Boston Bike Share Program will receive $3,003,051 in federal funding from the U.S. Department of Transportation to implement a new bike share system throughout the city.

The Regional Bike Share System is a multiple-city bike sharing system that will make thousands of bicycles available throughout the Boston metropolitan area with the swipe of a card. The Bike Share system was conceived as an extension and enhancement of the existing public transit system. More than 500 Bike Share stations will be located at or near MBTA bus and rail transit stations to encourage and facilitate the use of public transit. The system will create two million new bike trips per year.
Boston R.O.C.K.S. Goes 'Green'
Boston Recreational Opportunities for City Kids (Boston R.O.C.K.S) kicks off a fun-filled summer of programs and activities with a green focus. As part of the City's efforts to coordinate summer youth programming opportunities, this year will feature environmental education components along with green job opportunities for summer youth workers. Check out
Boston R.O.C.K.S

.
for more information. 
Boston Properties' Atlantic Wharf Project
Boston Properties' Atlantic Wharf Tower construction continues at the Russia Wharf site. The project will be one of Boston's greenest skyscrapers and feature some truly revolutionary sustainable building features designed to mitigate its impact on the environment. Their stormwater management system will harvest rainwater for reuse in the building and on the green roof and mitigate the impact of rainwater pollution on-site.  View the project on
YouTube
and read more about the building's features
here
.
BLS
Youth CAN Featured on Today Show
Boston Latin School's Youth CAN group is profiled on a segment of the Today Show for their climate action work. The student organization is working to develop and construct an outdoor green roof and environmental education space at the oldest school in America. They are also committed to spreading the word about the importance of understanding climate change and its impacts on our environment and future generations. Watch the Today Show segment
here
and learn more about BLS Youth CAN
here
.
Boston Harbor Islands Free Ferry Day July 16, 2010
Thanks to the support of the Highland Street Foundation, the Boston Harbor Alliance announced a Free Ferry Day to the Boston Harbor Islands Friday July 16, 2010. Tickets will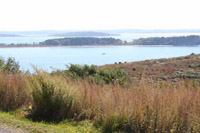 be available on a first come, first served basis. This is a great time to get out to the Islands with your family. Get ticket details
here
. Check out the Boston Harbor Islands
calendar
of programs and activities happening all summer long.
BPL
's Summer Reading Program Goes 'Green'
BPL's Summer Reading program, which takes place July 6-August 13, will encourage kids and teens to "Go Green at Your Library."  The 6-week program geared towards young people in Boston will offer free performances, animal shows, movies, gardening projects, and recycled crafts workshops. Additional online activities are at BPL's
website
. 
Everett Street Greening Project
Allston Brighton CDC's partnership with the Charles River Watershed and City of Boston has resulted in a new greenspace along Everett Street in Allston. An area that was formerly an asphalt parking area has been transformed into a beautiful green space with grass, plants and trees. With the use of permeable pavement and stormwater tree pits, the area now will filter and recharge stormwater. See the project 

here

.
Christian Science Center Study Report
Boston Landmarks Commission staff, in conjunction with consultant Wendy Frontiero, has prepared a study report in consideration of designation of the Christian Science Center Complex as a Boston Landmark.  The study report, which includes BLC staff's recommendation that the complex be designated, is available for download at the BLC website:
www.cityofboston.gov/landmarks
.  The study report will be presented and public testimony will be taken at the Boston Landmarks Commission's July 13, 2010 hearing, to be held at 5:45 pm in Boston City Hall, BRA Boardroom (room 900).    In keeping with Boston Landmarks Commission legislation, the vote on designation will not take place on July 13th but at a subsequent BLC meeting.  
From the Desk of Jim Hunt
I hope you find the information in our newsletters informative.  My staff and I strive to keep you up to date on what the City's Office of Environmental and Energy Services is doing to Green Boston. We want to hear from you.  If you have an idea or if there is something you would like to comment on, please feel free to to contact me at environmental.energy@cityofboston.gov
                                        Thank You,
                                          Jim Hunt