Active Project Profile
SNAPSHOT PROFILE
PROJECT NAME: Gleason St - Package 1 (Middle Income Initiative)
Report Last Updated: Thursday, March 20, 2014
Gleason & Bradshaw Site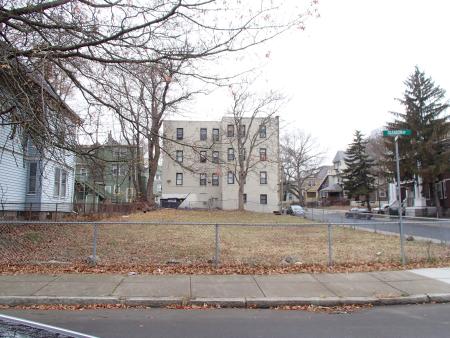 36 Gleason St Site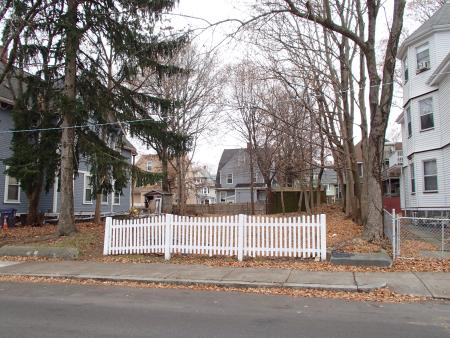 Description: Two infill housing sites suitable for development into two 1-3 family homes as part of the Middle Income Housing Initiative. Selected developer, Rhyno Developers LLC will be building 2 two-family homes. Construction planned to start spring 2014.
PROJECT STATUS & MILESTONES REPORT
PROJECT NAME: Gleason St - Package 1 (Middle Income Initiative)
Total Land Area: 11,766 sqft
The development planning and developer selection phases for this project are complete. Community Comments are used to guide DND's development planning process, and are not accepted after that process is complete and a developer has been selected.
Questions? For more information about this property contact the project manager Tom Gannon at 617-635-0226 during normal business hours (Monday – Friday 9am – 5pm).
Property Management Issues? For properties currently owned by DND (e.g. not having a project status of Sold: Underway, or Complete) you can report property management issues such as damaged fences, unauthorized uses or missing signs by contacting Cheryl Bickerstaff of DND's Real Estate Management Services office at cbickersaff.dnd@cityofboston.gov or at 617-635-0102 during normal business hours (Monday – Friday 9am – 5pm).
STATUS: Under Agreement

Milestones Report:
| Milestone | | Linked Document(s) |
| --- | --- | --- |
| Initial Community Notification | Date: 2/19/2013 | MIDDLE INCOME HOUSING INITIATIVE |
| Initial Meeting with Community to Start Development Planning Process | Date: 3/6/2013 6:30 pm Erie-Ellington Community Room 31 Erie Street, Dorchester | Meeting Flyer |
| RFP Issued | Date: 3/25/2013 | |
| Proposal Due | Deadline: 5/15/2013 | |
| Most Recent Development Proposal Review Meeting | Date: 7/16/2013 | Proposed Designs |
| Recommended Developer | Date: 7/16/2013 Rhyno Development Inc | Development Plan |
| Tentative Designation Vote | Date: 8/1/2013 | |
| Conveyance Vote | Date: 11/7/2013 | |
| Sold / Transfer | Planned: 4/8/2014 | |
| Construction Start | Planned: 5/1/2014 | |
| Project Completion | Planned: 11/15/2014 | |
---